Spatial Analysis
​of Open Data
'Hacking Education'
'Hacking Education' is how
DonorsChoose.org
phrases its focus on providing the public with
open data
on donors and donations. The organization connects classroom teachers with donors to provide resources and experiences that students need in order to be successful. Simply put, an amazing organization dedicated to educational equity!
​This project focuses on a spatial analysis of schools receiving donations within New York City by applying geostatistic methodologies. It is more exploratory in nature, looking at clusters, or hot spots' of 'neighborhoods' receiving funding. If donors are able to freely donate to any project in any school, are there clusters of areas receiving more donations? It then starts to ask if there are any economic, demographic, or social explanatory variables that explain why the donations end up in certain locations. The results are anything but conclusive!
​
Powered by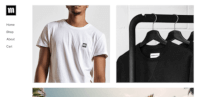 Create your own unique website with customizable templates.