Historical and Environmental
Map M aker
I am an educator and mapmaker residing in New York City's mainland borough, The Bronx. I have earned both a Master's of Science in Geographic Information Sciences (GISc) and an Advanced Certificate in GISc from
the City University of New York: Lehman College. I view GISc as a powerful analytical tool for exploring the world around us in novel ways. New York City has served as the backdrop for my primary research projects to date, where I am primarily focused on environmental and historical applications of GISc. I have researched oyster restoration efforts in Western Long Island Sound, developed a digital terrain model for a historic educational research project, the Hunts Point Slave Burial Ground (HPSBG) Project, and served as the research assistant on the project, Improving Preparedness to Extreme Natural Hazard Events, in rural Guatemala.

In addition to my GISc research efforts, I serve as a National Board Certified Teacher (NBCT) and Math for America (MfA) Master Teacher in the New York City public schools. My work as an English as a New Language (ENL) educator incorporates environmental science and historical research to innovatively engage students in learning English. I actively pursue opportunities for my students to interact with the natural world in the Hunts Point section of the Bronx where my school is located. I have participated in a 10-day hydrographic and plankton survey of the Eastern Pacific with NOAA's Teacher at Sea program. For more information on my teaching, visit my teaching and learning website, Sci-Wiki-Tific, where 'Everything is ScienTIFIC'.
---
Powered by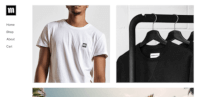 Create your own unique website with customizable templates.